FL SNOW
A-000000-01403
EAN code: 4052809325019
Involight snow fluid, 5 liters.
Snow-Effekt liquid for all snow machines we offer. In the 5 liter canister.
Specifications


Water-based
Ready for use
Odorless
Protects the device from contamination
Suitable for all snow machines offered by us
Made in France
Related Products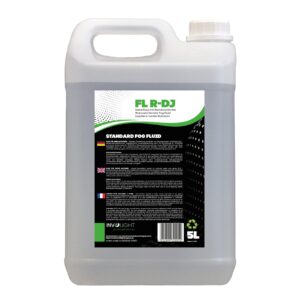 A-000000-01401
EAN code: 4052809320052
Involight FL R-DJ fog fluid, 5 liters, regular
The standard fog fluid. Medium-dense fog for DJs, bands and solo entertainers. We recommend this fluid for all standard applications. Our fluids are all water-based and manufactured in a quality factory in France. Therefore, it meets the highest quality standards and is harmless to health. Delivered in a 5 liter canister.